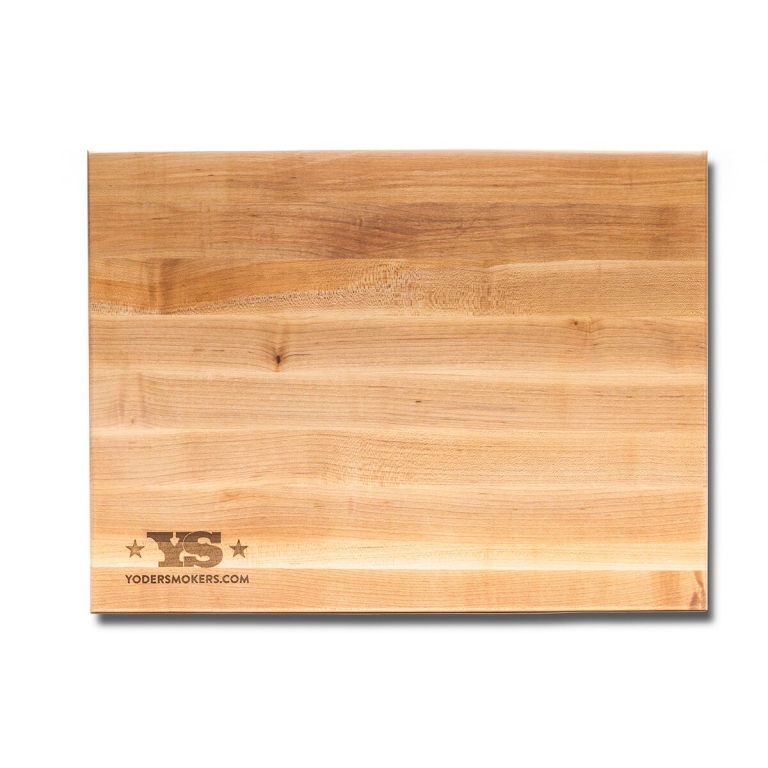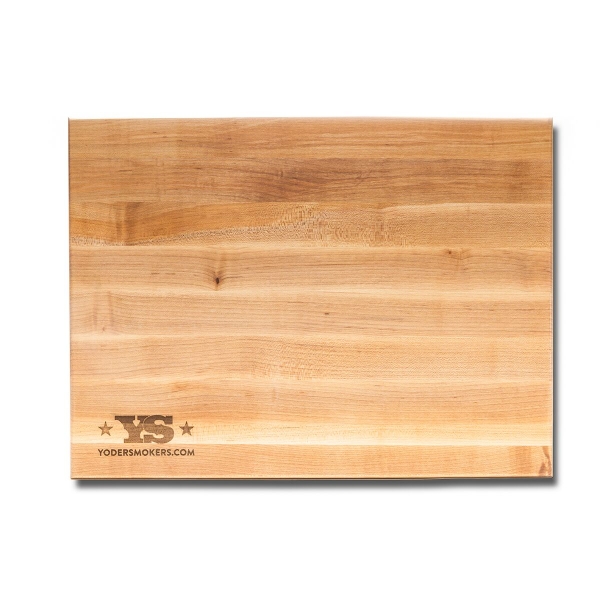 Yoder Smokers BOOS Block
The Boos Block R03 Maple Cutting Board is our most popular model for Yoder Smokers owners with the classic YS Star logo on the bottom left corner of the board.
This board measures 20″ x 15″ x 1.5″ is manufactured from hard maple and is fully reversible. It comes ready to work with a Boos Block Cream Finish and is Made in the USA.